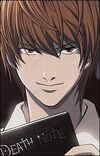 This article, Ren Ren No Mi, is property of Lixis10 .
Ren Ren no Mi

Statistics
Japanese Name:
錬錬の実
English Name:
Alchemy Alchemy Fruit
Meaning:
Alchemy
First Appearance:
 ????
Type:
Paramecia
Eaten by:
Tarken Isono
AbilitiesEdit
This Devil Fruit allows the user to fuse with anything they touch through alchemy by giving an equal amount of energy to fuse with their target.
WeaknessesEdit
Standard Devil Fruit Weaknesses, and the user has to give enough energy to fuse with something more powerful.